I was so prepared to be posting all the time this summer. I thought to myself "you'll have so much time! You'll be a blogging fool!". Not so much I guess. I taught two summer camps already (with a third on the way). So I have been SO terribly lazy this summer. I really haven't even planned anything for next year. *Ahh!*
Anyway, I've been thinking about some things to blog about, and I think I might try to get some posts scheduled tomorrow for the next few days. Fingers crossed that this actually works.
So right now, I'm linking up with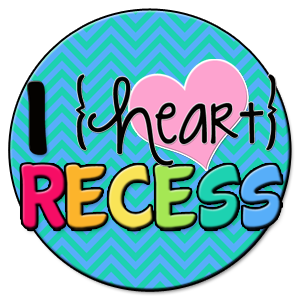 Personal: I know that as a teacher I will have to bring stuff home. But I usually bring things home EVERY night and work on school stuff over the weekends. I would like to seriously cut that down...like a scheduled 3 or 4 nights a week with no work stuff.
Organization: I don't have a teacher desk. I don't have the space and I don't really like them. I love not having one...but I am so disorganized without it. I throw stuff on my small group table, and then from there to the floor. I am making it a goal to clean that area before I go home every day.
Planning: I planned this year on Thursdays...it allowed me to spend Friday afternoon getting everything ready for the next week. Most teachers leave early on Fridays - which means easy access to the copiers! Also, I started using Planbook.com around Spring Break and LOVE it! It's completely customizable and completely online. I use the iPad app and can see my lesson plans at all times. It does have a (small) cost...but it's $12 for the year. YEAR! Plus, my teammate and I both got it, and were able to share our lessons! Talk about making life easier.
Professional: I have always worked with low students. But now that I am back in ESE, I want to make sure my students are making as much growth as possible in both reading and math.
Students: All students are good at something. It is my goal this year to prove it to my kids. I think that by being the teacher, they will see that "yes, I do understand something. I can teach it and share my knowledge." I personally think this will just help them in life.
Motto: This has been a kind of motto for some of the teachers at my school this year. 2012-2013 we walked in to a school that was in disarray and needed help. This past year was better than that year. Next year will be better. We just have to keep reminding ourselves.
I can't wait to read your goals for this upcoming year!